Our customer COMERIO ERCOLE is a long-standing and internationally renowned company in the production of plastic processing machines and plants, with an important focus on R&D, innovation and quality.
Their mission is to provide high-performance integrated solutions, and their first objective is to guarantee their customers the highest quality of both product and pre/after sales service. This is the reason why the technical teams pay great attention to all R&D activities, carrying out basic research, applied research and pre-competitive experimental development.
The Johnson-Fluiten team has fitted into this scenario by implementing and performing on site audits, identifying the critical issues and the best product for those specific needs;
---
"The 2800 ELSN rotary joint is the ideal solution for their important PVC processing plants since it is able to reduce as much as possible the wear and tear of the joint, which could cause unplanned downtime of the machine and consequently increased maintenance costs."
Luigi Rolfini – Sales Manager at Johnson-Fluiten
---
Misalignments are reduced and reliability is increased
The ELS series products are self-supporting joints especially designed to solve accelerated wear problems that might happen on these application types.
The double-guided design of this component aims to provide internal support for the rotary joint and to maintain perfect alignment even in cases where the roller or cylinder are not concentric.
The correct alignment ensures smooth operation and helps reducing stress that is harmful to the joint. This long-term stress leads to component failure, resulting in the need for machine shutdown, which causes a loss of production capacity.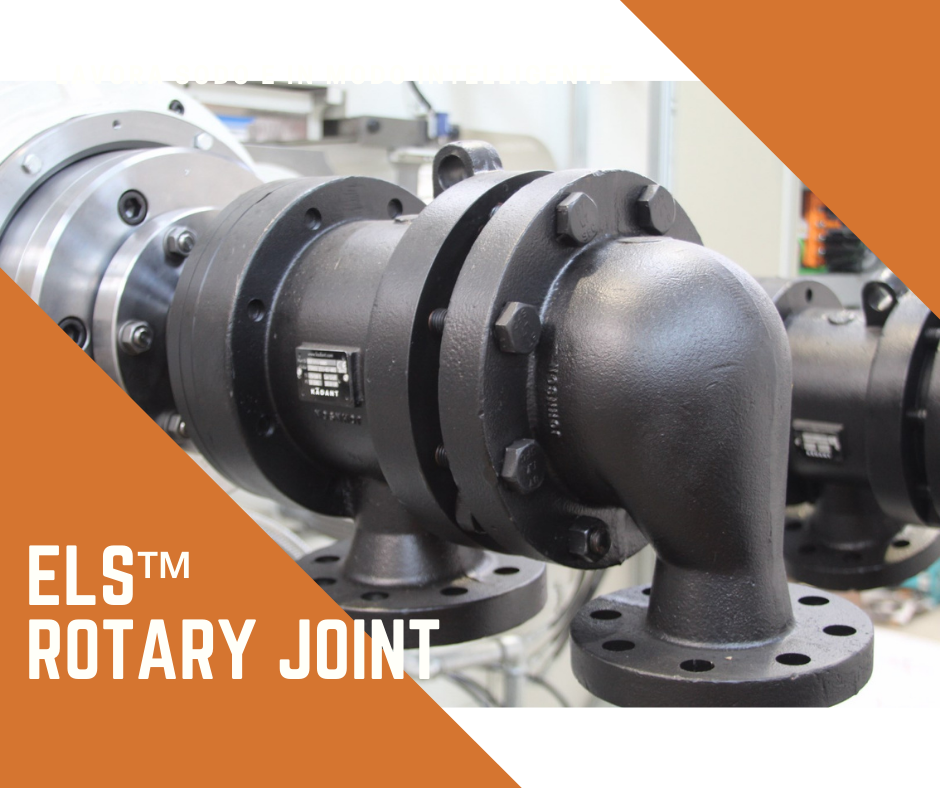 ELS Rotary Joints characteristics
The ELS rotary joint is a standard solution, available in single-flow or fixed dual-flow syphon configurations. It is designed for use with steam and thermal oil and available in sizes ranging from 2" to 12". It features two widely spaced carbon support guides, which can resist up to 650°F (343°C), 300 psig (20 bar) and 200 rpm.
This high quality solution improves performance in specific applications, increasing the industrial processs lifetime and reliability while improving joint and syphon support. These unique characteristics allow lower maintenance and repair costs, contributing to efficiency, energy saving and productivity improvement.

Why to decide for Choose Johnson-Fluiten
Johnson-Fluiten's expertise relies on the distribution network of Kadant Johnson, a multinational company that is part of the Kadant Group (leader in rotary joints for water and steam) and on the know-how and production capacity of Fluiten s.p.a..
The company main goal is to work closely with customers to offer reliable, efficient solutions that add value by improving the process and quality of the final application.
Want to learn about all other Johnson-Fluiten solutions rotary joints for different industries and applications? Check out our online catalog. Standard items are available for shipment within 24 hours.
Do you have an application that requires a custom solution? Our team is committed to provide you with a solution that meets your needs within a short time schedule. Contact Johnson-Fluiten experts.